fourth of july Craft Fair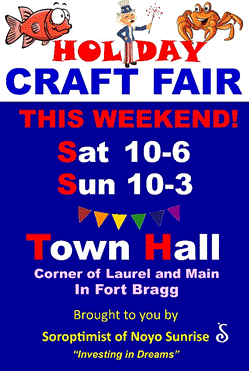 VENDORS PLEASE SEE
BOTTOM OF PAGE
Attention friends and neighbors!
You are invited to a special indoor craft fair at Town Hall, in the heart of downtown Ft Bragg on the third weekend of July 3-4, 2021. This is the weekend of the 4th -- a VERY big weekend in Fort Bragg and the temperature is perfect!
Crafts will vary from jams and jellies, to knick knacks, pottery, iron works, puzzles, jewelry, steam punk, and more!
Why is this weekend so special? Cool summers! Good location! Town Hall is in the Central Business District; central to shopping, public bathrooms, many dining opportunities, tattoo parlor, canabis dispensaries. Next door to the Town Hall is the Skunk Train running trips daily, both with handcars and the train. And the World's Largest Salmon BBQ is this weekend!
Our town puts on the
World's Biggest Salmon BBQ all day
and fireworks on Saturday night.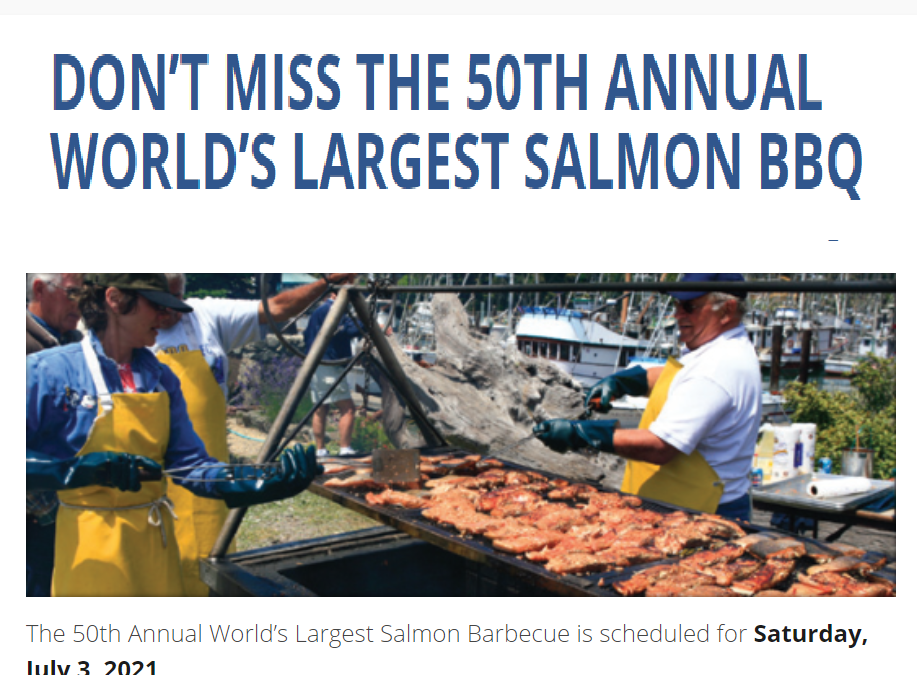 ----------------------------------------------

BELOW IS FOR VENDORS

More Information about the Craft Fair

Download the application (2 F

ormats)
adobe pdf (fill in) word

Pay with any Credit Card!
To add more space, start with craft booth,
then "continue shopping" will bring you back to this page.